Review Meeting of W2W (Mar. 2019)
The review meeting of W2W for a second four-year funding phase took place in Karlsruhe from March 12-13th 2019. The proposal has been presented to a panel of international reviewers and the final decision will be known end of May 2019.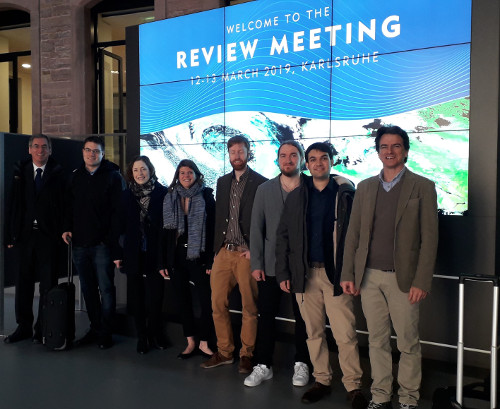 A few participants in the entrance hall of the KIT building in Karlsruhe. From left to right: George Craig, Nikolas Porz, Bettina Wiebe, Yvonne Ruckstuhl, Kevin Bachmann, Matthias Schindler, Paolo Ghinassi, Federico Grazzini.